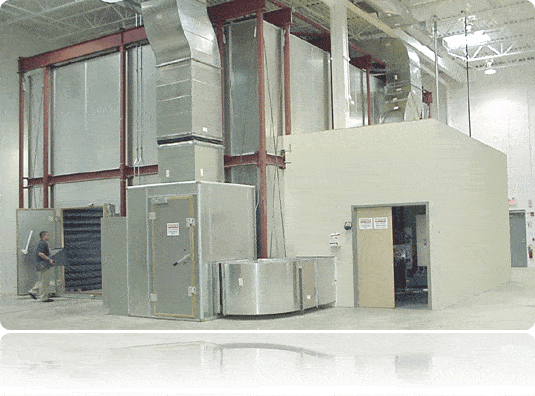 D.L.S. offers military EMI and EMC, Environmental, Power Quality, and other applicable testing services. The list of accredited standards includes MIL-STD-461, MIL-STD 810, MIL-STD 202, MIL-DTL 83528, MIL-STD 704, MIL-STD 1275, MIL- STD 1399 and others.
These military testing standards are specific to electrical, electronic, electromechanical equipment, materials, and sub systems for aircraft, shipboard, above and below deck, submarines, communications equipment, vehicles and support equipment, electronic enclosures, electric power inputs, equipment racks, waste systems, galley equipment, and other armed services applications.
D.L.S. offers specially equipped larger testing chambers to support complex systems and equipment and can provide support equipment such as shielded load rooms, self-contained elthelyne glycol and cooling fluids, air conditioning to support unique military testing temperature extremes, ability to control vehicle and related engine exhaust.
D.L.S. supports military testing services with one of the largest iNARTE certified engineering staffs in the industry, experienced in all aspects of testing support, mitigation, troubleshooting, as well as test plan and procedure preparation.
MIL-STD-461 — Electromagnetic Interference / Electromagnetic Compatibility (EMI/EMC)

MIL-STD-464

– 

Electromagnetic Interference / Electromagnetic Compatibility (EMI/EMC)- Systems
MIL-DTL 83528 – Shielding Effectiveness
MIL-STD-704 – Power Quality for Aircraft
MIL-STD-1275 – Power Quality for Vehicles
MIL-STD-1399 – Power Quality for Ships

MIL-STD-1399 (section 070) – DC Magnetic Field (Degaussing) Ships