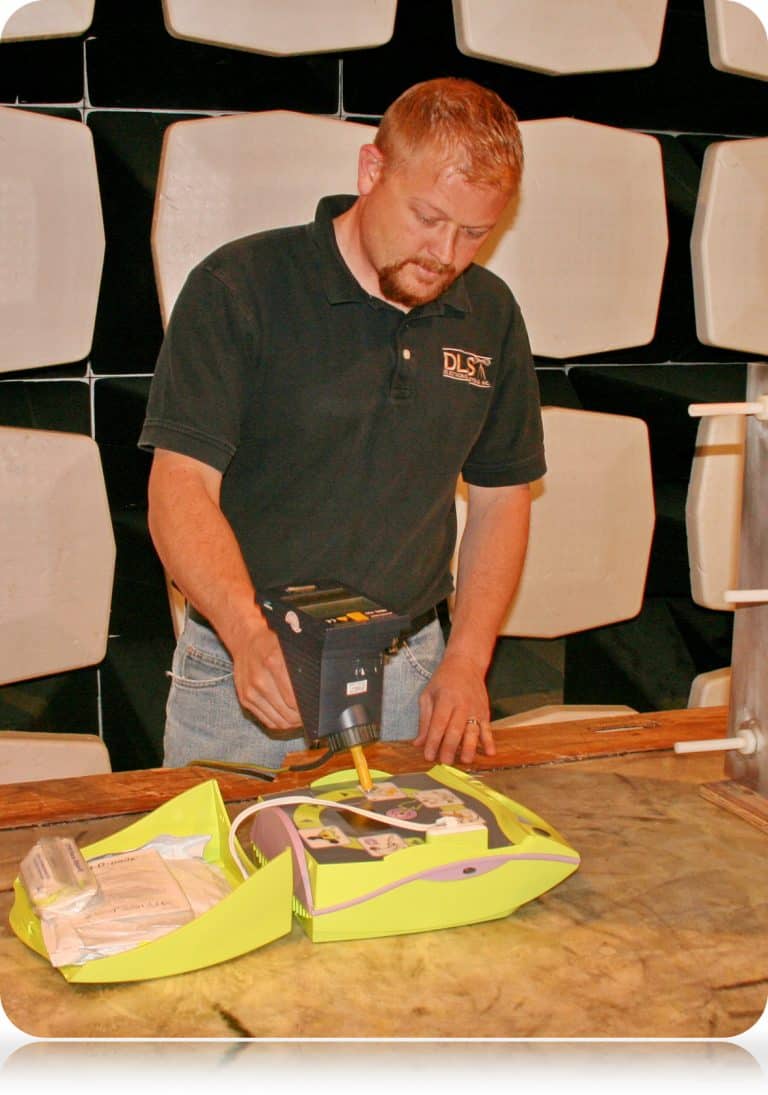 To find out more about the new 4th Edition changes to IEC/EN 60601-1-2, please contact us or request a quote in the sidebar to the right.
D.L.S provides testing services for electromagnetic compatibility to IEC/EN 60601-1-2 including the recently published updates for the 4th edition, used to show compliance to the Medical Device Directive 93/42/EEC.
Individual testing standards for compliances include the following:
IEC 61000-4-2 ESD
IEC 61000-4-3 Radiated Susceptibility
IEC 61000-4-4 Transients
IEC 61000-4-5 Surge
IEC 61000-4-6 Conducted Susceptibility
IEC 61000-4-8 Magnetic field
IEC 61000-4-11 Voltage Interruptions-Dips
Included with updated EMC testing procedures and test levels are formal requirements for manufacturers to not only include risk assessment, but detail testing parameters to be used for the compliance process, which would insure that the areas identified in the risk assessment are clearly defined and addressed. This process is required as part of meeting the essential performance requirements for the EU Medical Device Directive, United States FDA submission, and other global compliance requirements.
Updated collateral Medical Device standards include new EMC requirements:
IEC 60601-1-11:2015 Home Health Care Environment
IEC 60601-1-12: 2014 Emergency Medical Environment
D.L.S. offers a streamlined program for medical device approval includes the following aspects:
Transitional Analysis from 3rd Edition EMC compliant devices or earlier
Review of intended use and application of medical devices
Comprehensive Risk Assessment Evaluations – Using ISO 14971 guidelines
Formalized review of testing plans and procedures
We can ensure your product meets all requirements of the Medical Device Directive, effectively allowing your product to bear the CE Mark in the EU and meet the FDA requirements in the US, and access other global markets.
D.L.S. offers:
State of the art testing equipment
Experienced iNARTE Certified engineering staff
Real-time mitigation and consulting services
Medical Device compliance regulations include includes basic safety and essential performance testing found under IEC 60601-1. D.L.S. can include this testing as well, plus any related collateral or accessory standards in your compliance program. More information on our medical Product Safety capabilities here.
For more information, please contact Jack Black at 847-537-6400 or request a quote online through the sidebar on the right.