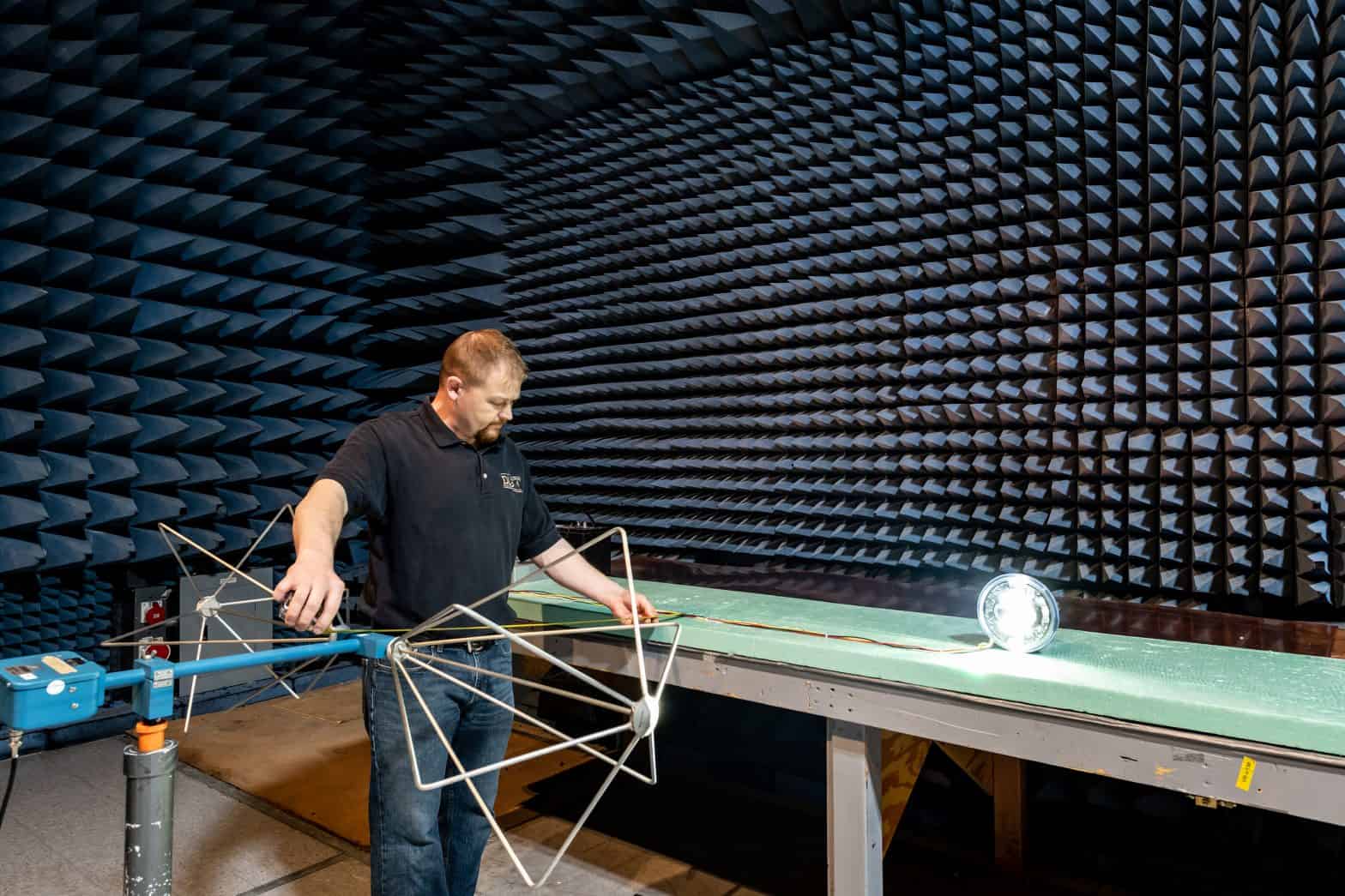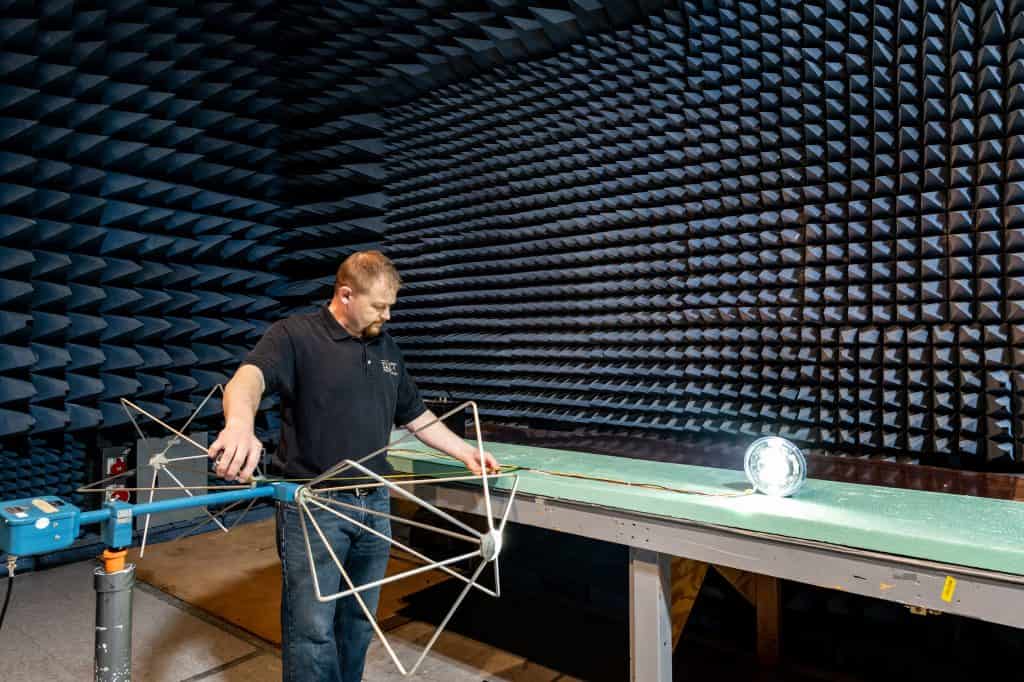 D.L.S. supports EMI/EMC testing for the automotive and related transportation industry applications, such as electrical and electronic controls and modules, entertainment systems, lighting, inherent safety, and other automotive equipment. This includes controls, components, modules and sub-assemblies for motorcycles, scooters, trucks, construction, off-road, and agricultural equipment.
D.L.S. is accredited to ISO 17025 and provides OEM, SAE, CE-E-Mark, and other national agency compliance testing services. D.L.S. supports Wi-Fi, Bluetooth, ZigBee qualification and certification services.
The D.L.S. iNARTE certified engineering staff supports development work, pre compliance, mitigation and troubleshooting and consulting services.

EMC Tests
Bulk Current Injection (BCI)

Conducted Emissions (CE)

Conducted Transient Emissions (CTE)

Conducted Transient Immunity (CTI)

Electrostatic Discharge (ESD)

Radiated Emissions (RE)

Radiated Immunity (RI) – (ALSE/REVERB)
 CE-E Mark Testing
ECE-R 10 testing

2004/104/EC

VCA Witness Testing

General Standards
SAE J111-13

ISO 11452-1/2

EN 50498

ISO 7637-2&-3

EN 12895

IEC 61851

ISO 13309

ISO 14982

CISPR 25

CISPR 12

ISO 11452

ISO 10605
OEM Standards
GMW3097

FMC 1278

Chrysler- Fiat CS- 11979

Nissan NDS02

Toyota

Honda

John Deere

BMW

Caterpillar

Porsche

Harley Davidson

Tesla